The story of Sweet Nothings starts with our founder, Beth Porter, finding herself in a classic situation: trying to feed her family healthy snacks they'll actually eat. On her journey to find plant-based, palate-pleasing perfection, she discovered that smoothies were a hit with all ages but blending up batches that were delicious and nutritious was a lot more prep work and cleanup than she had time for.


One day, as she opened the freezer door and the light flickered on to greet her, she had a lightbulb moment of her own. Frozen. Spoonable. Smoothies. She could pack all the fresh fruits, veggies, nuts and seeds she wanted into a smoothie, then freeze it for a delightfully simple snack time for herself, her kids, or any hungry person. They were an instant favorite in her household, and they're sure to be one in yours too.


From that quest to make a better bite to eat, Sweet Nothings was born. We were founded on a belief that everyone should be able to eat in a way that's tasty, wholesome, and convenient. That's why we don't just make snacks for kids or busy parents, we make great food for everyone. From our Spoonable Smoothies, to our Superfood Nut Butter Bites and Squeezable Smoothies, we're committed to making it easy to eat more of what you need and less of what you don't. We hope you enjoy them all!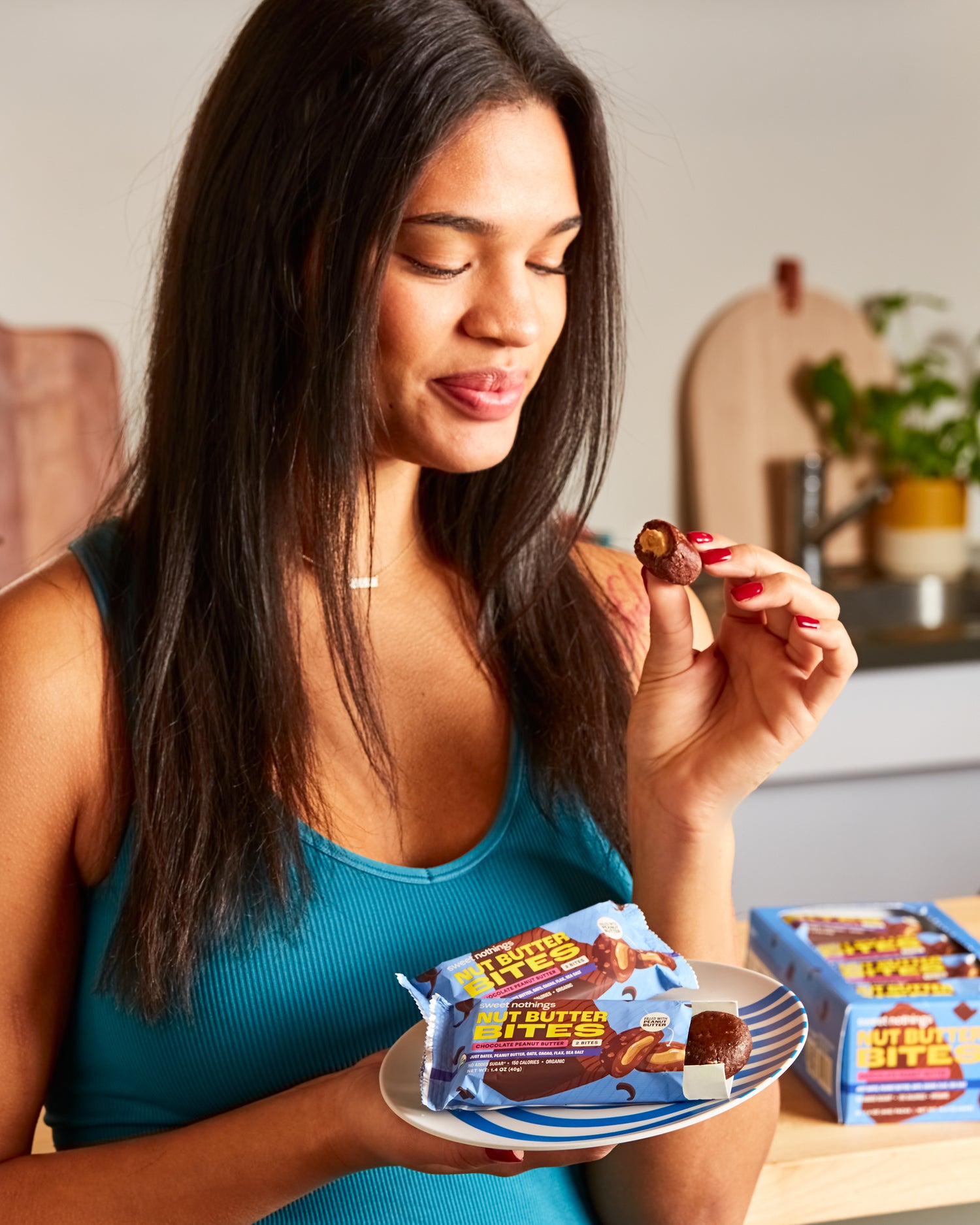 Key Benefits
Simplicity

Each of our products is made with organic fruits, nuts, and seeds - that's it. No ingredients you can't pronounce, only ingredients you can recognize and feel good about.
Convenience

We have eliminated the prep, mess and cleanup from your daily routine. Whether you're hungry for a grab-and-go breakfast, post-workout snack, afternoon pick-me-up, or healthy indulgence, we've got you covered.
Nutrition

Our blend of natural superfoods, in just the right combinations, provides nutritionally dense and delicious healthy snacks. Since we don't add sugar, gums, stabilizers or any other junk to our products, you can feel great about what you are eating!
Try them all!
don't blend in.